More Resources
Points of Benefit
Bible or Quran?
Bible or Quran [choose one]

Differences & understandings in both Books But Does the Bible Have Mistakes?
Noble Quran
Quran Preserved 100% in the Original Language - Over 1,400 years! We receive Divine Guidance only 2 Ways
"Allah" = "God"?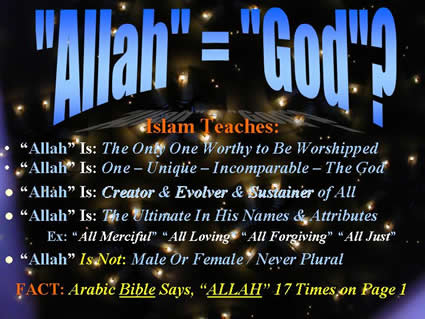 First of all, Islam depends heavily on the word: "Allah." Because Islam is the complete submission and obedience to Allah (God).
The name Allah (God) in Islam never refers to Muhammad (pbuh) or to anyone or anything else which Allah has created, as many Christians may think; Allah is the personal name of God.